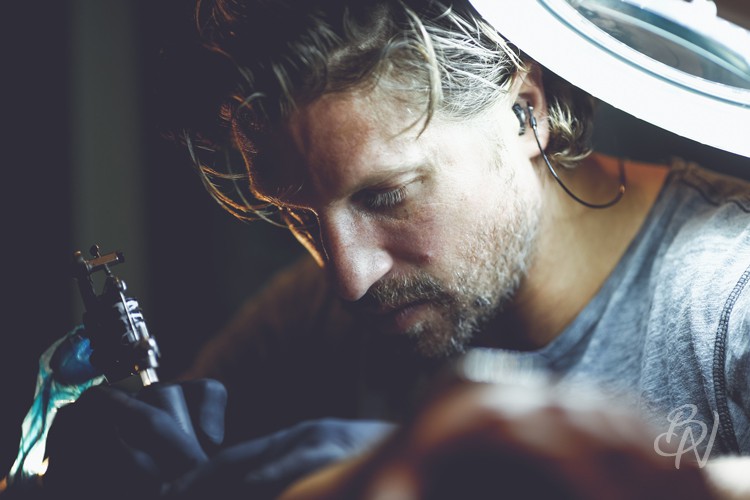 Jeykill, est né en banlieue parisienne en 1974. Après une formation de graphiste, il intègre le collectif 9ème Concept en 1997.
Sur des toiles ou sur la peau, sa production est basée sur un mélange de styles ethniques et urbains. Il est inspiré par l'océan, le ciel, et la nature humaine. Tour à tour méticuleux ou spontané, il s'est créé un univers complexe entre illustratif, graphique et abstrait.
En 2010, il ouvre avec Veenom le salon de tatouage Bleu Noir à Paris et en 2016 celui de Biarritz.
Jeykill was born in the suburbs of Paris in 1974. After studying graphic design, he joins the artist collective 9eme Concept in 1997.
On canvas or on skin, his production is based on a blend of ethnic and urban styles. He is inspired by the ocean, the sky and human nature. Alternatively meticulous or spontaneous, he created a complex universe between illustrative, graphic and abstract.
He opens the tattoo shop Bleu Noir in Paris in 2010 and in Biarritz in 2016.